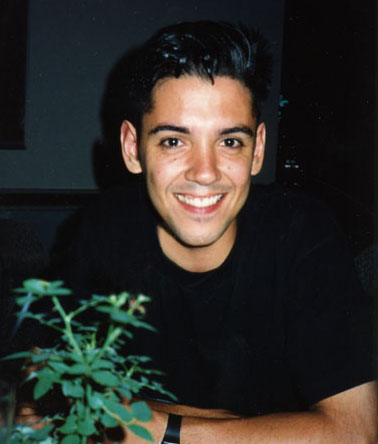 Freestyle skateboarding lost one of its top skaters in November of 2012.  Enrique "Henry" Candioti was 47 when he passed away after losing his battle with cancer.
Henry was an accomplished freestyle skater who participated in many NSA and ESA contests between 1986 and 1991.  What set Henry apart from other skaters was his distinctive skating style.  His brother Alejandro once said,  "He skated effortlessly, flowing like water as if he was surfing a wave, without ever showing that he was testing his balance.  It seemed that he could never fall, making you believe that skating was as simple as walking."
Among his close friends were fellow freestyle skaters Don Brown, Pierre Andre Senizergues, Rob Rodrigues, Joe Humeres, and Terry Synnott who said,  "When I picture what freestyle skateboarding should look like, I picture Henry's skating."
In his memory we have created a special award, the HENRY CANDIOTI SKATE4FUN AWARD.  This award, including $500 in cash, will be presented at the World Freestyle Round-Up to the freestyle skater who best embodies skating with style; after all, style is the essence of freestyle, something Henry was famous for.
Takashi Suzuki from Japan won the inaugural SKATE4FUN Award in 2014, with Stefan Albert from Germany taking home the honours in 2015, Canada's own Andy Anderson was the recipient in 2016 and Mike Osterman from USA winning this prestigious award in 2017.
For those of you who haven't seen him skate, we invite you to enjoy this video of Henry taken in 1987 in Buenos Aires, Argentina. This is what freestyle skating is all about.