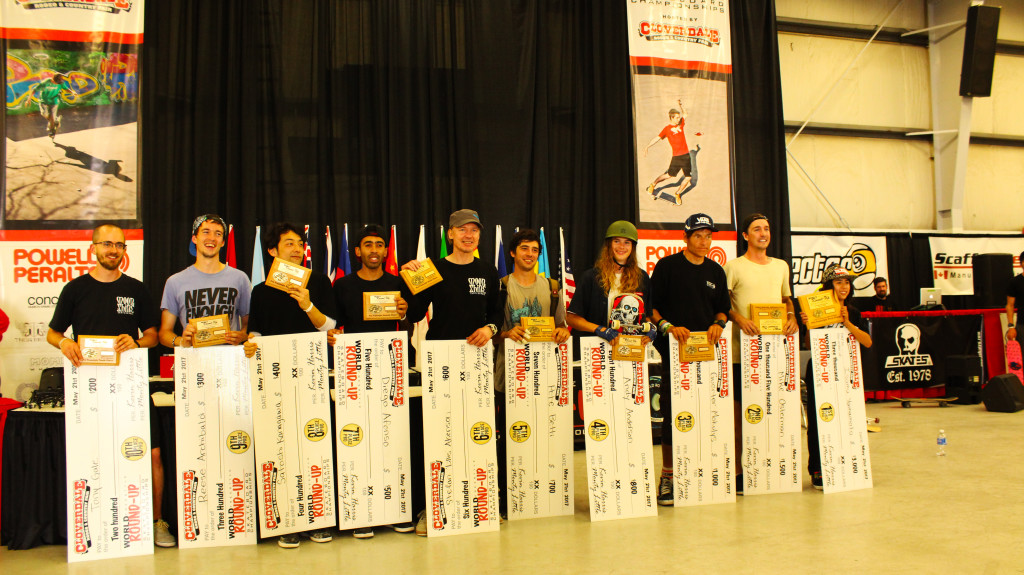 What an insane competition, this was the 6th year for the World Round Up Freestyle Championships and by far this year was the most competitive. The ranks seemed to change each day in both Amateur and Pro divisions with people bouncing up and down each day in the standings. The only rider who was consistently in the top 3 was Isamu Yamamoto as he led the Pros all weekend long. But don't think it was a runaway with Mike Osterman, Guenter Mokulys and others coming hot on his trail. It literally came down to the Finals and if Mike Osterman hadn't missed the one trick he missed the results may have been different but either way your champion in Pro was 14 year old Isamu Yamamoto from Japan. This kid is a machine, he is committed to Freestyle and he is damn good at it. Everyone loves to watch Isamu and be ready to see and hear his name in the world for years to come.
The big surprise though was actually in the Amateur division as the Japanese kids were all over the place in qualifiers and Semi-finals. 8 year old Yuzuki Kawasaki was in the lead going into finals and he finished 3rd overall, almost unbelievable that an 8 year old can compete with adults but if you were there you would believe it for sure. 11 year old Ikkei Nagao blew everyone away in the Finals with non stop action and speed, even finished off both runs with fakie 720 bigspins but it wasn't quite enough to take the win. Brazilian Breakdance master Marcio Torres was on fire and his choreographed routines got the upperhand in the scores. This guy showed up last year at the Round Up and has only been skateboarding for about 3 years. Like all the freestylers from Brazil he learned fast and got really good. 1st Place in a major battle, something to definitely be proud of.
Until next year, these are the Best in the World
Check out the winning runs here.